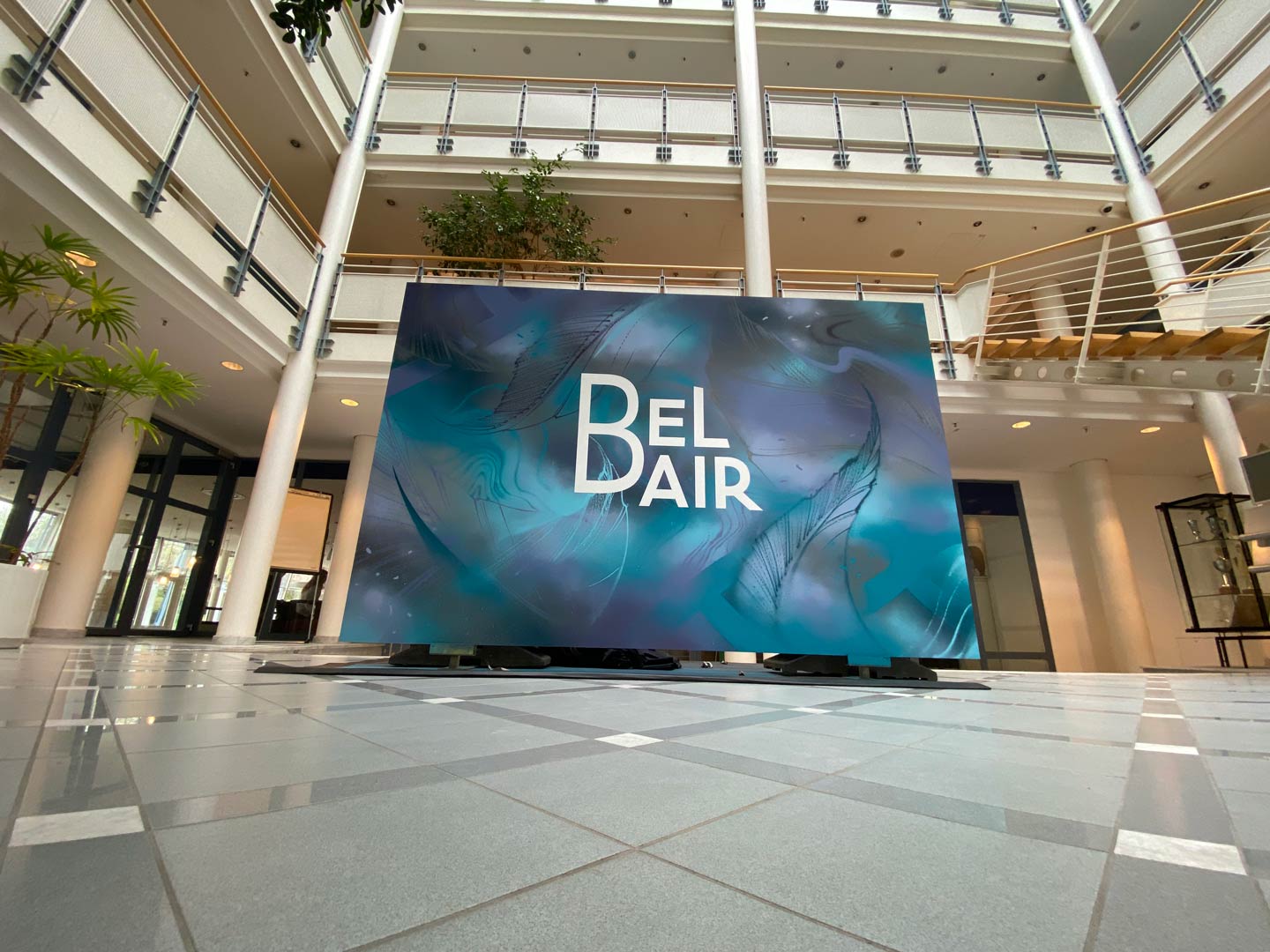 On the opening day of the "Bel Air" building in Oberursel near Frankfurt am Main, an ca. 3x2m aluminum dibond plate was to be designed "live". Before we started to paint, the logo was placed on the white coated plate using a white film plot, so as not to reveal too much from the beginning and to remove it again at the end as a surprise effect. The only design requirement from the client was to integrate floral forms.
We finally designed the surface freely on site and removed the "Bel Air" logo lettering at the very end, so that it stands on the design despite being sprayed over.
Interested in your own project?