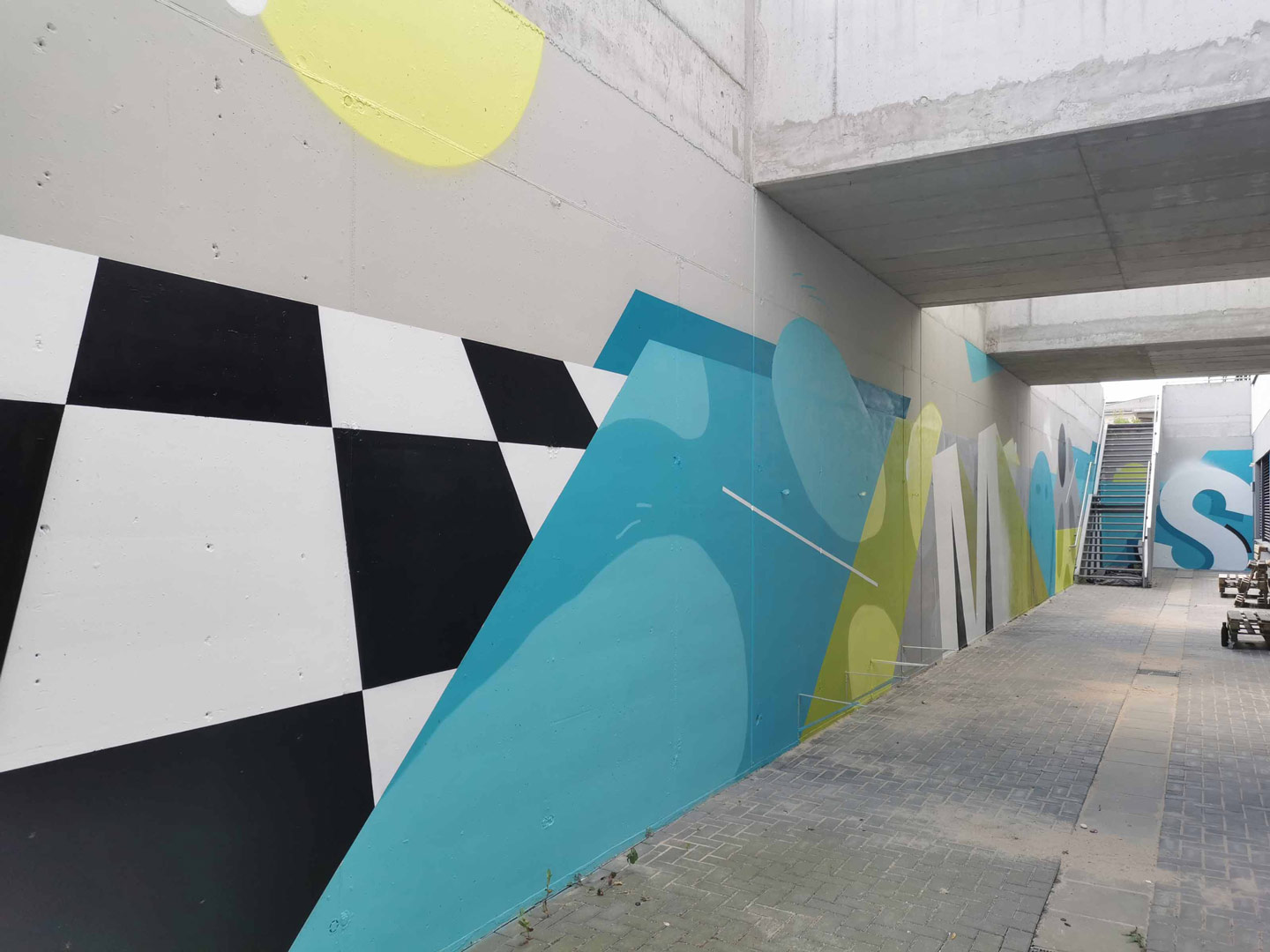 Schoolyard BMS – workshop
Schoolyard design in the "Bilinguale Montessori- Schule" (BMS) in Ingelheim am Rhein: During a workshop, the students sketched drafts for the new design of the concrete-dominated part of the backyard. The primary influences on the designs were the colors, shapes and fonts of the school grounds. We then integrated excerpts from the students' sketches into our own design and coordinated them with the school. After a practical workshop, the design was finally implemented together on the wall, giving the gray courtyard a completely new look.
Interested in your own project?