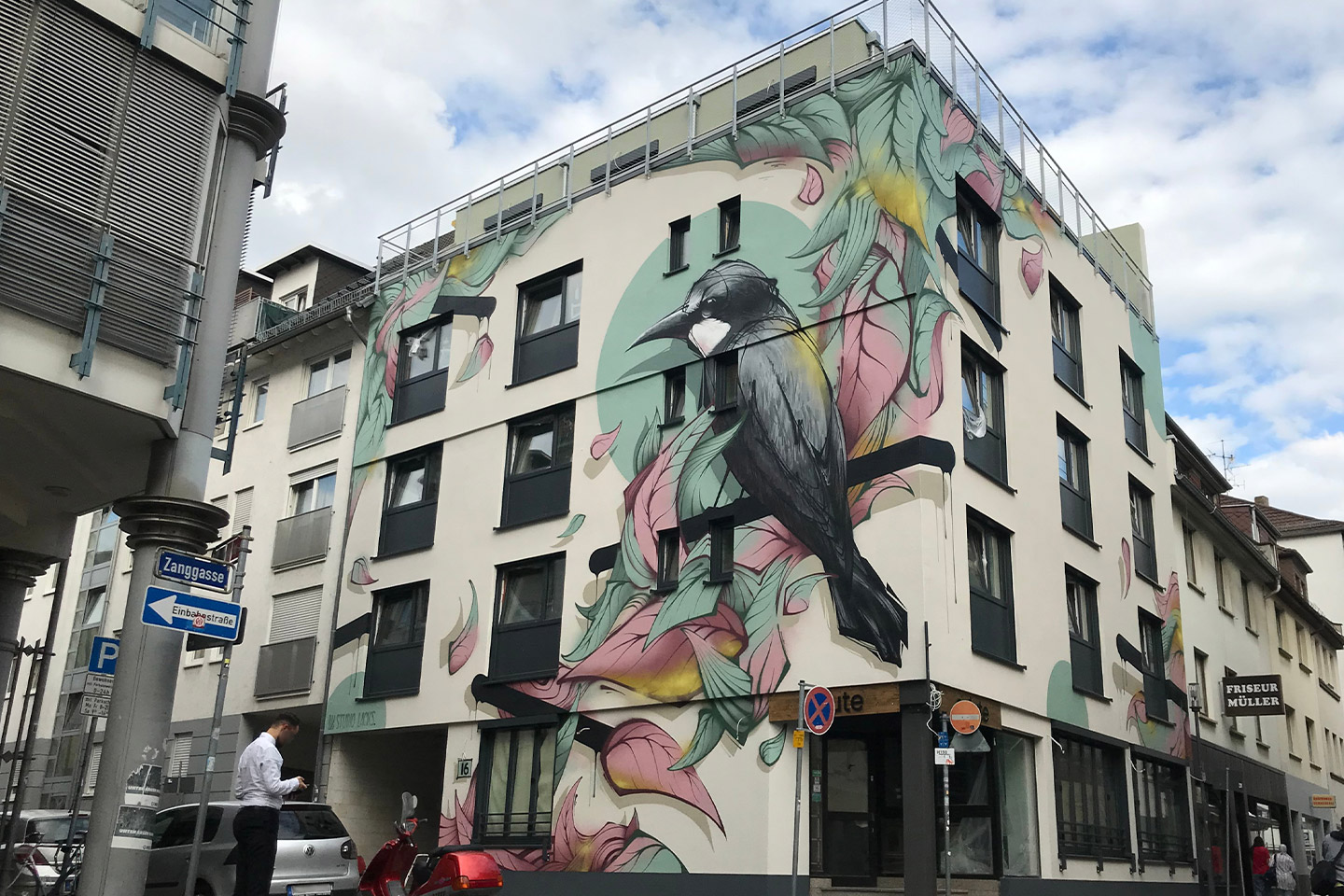 Right in the center of Mainz, in the "Bleichenviertel" district, this house was completely renovated by BEWEMA Immobilien GmbH and converted into a student residence. After a public tender to design the house, our studio was commissioned to give the approximately 15-meter-high building a new design.
Our motif, a bird surrounded by an illustrative swarm of leaves, adapts perfectly to the format of the house walls and windows. The bird sits on a graphically displayed marker line. The graphic strokes appear again and again in the overall picture and thus break up the detailed style of the rest of the picture.
The design extends over two sides of the house. The mural is currently the largest in the city of Mainz.
Interested in your own project?