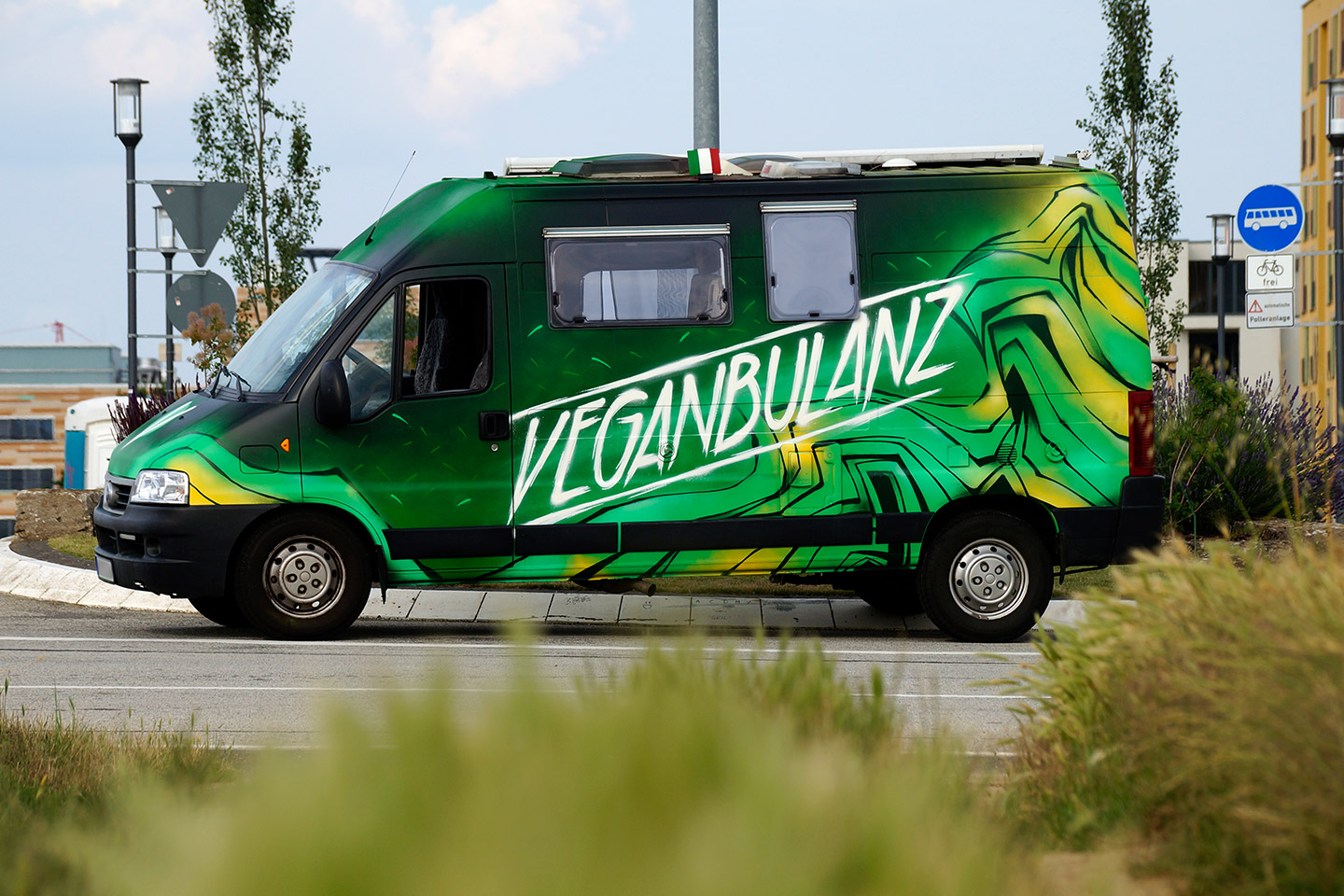 The bus from "Signor Verde" – a vegan chef, restaurateur and catering service – was primarily developed as a coffee concept vehicle for large and small events, trade fairs, or tasting campaigns. The design for the "VEGANBULANZ" includes elements and colours which resemble an ambulance.
The former rather ordinary campervan has been transformed into a unique food truck that will definitely attract attention on the streets and at events.
Interested in your own project?
Signor Verde
client
2021
year