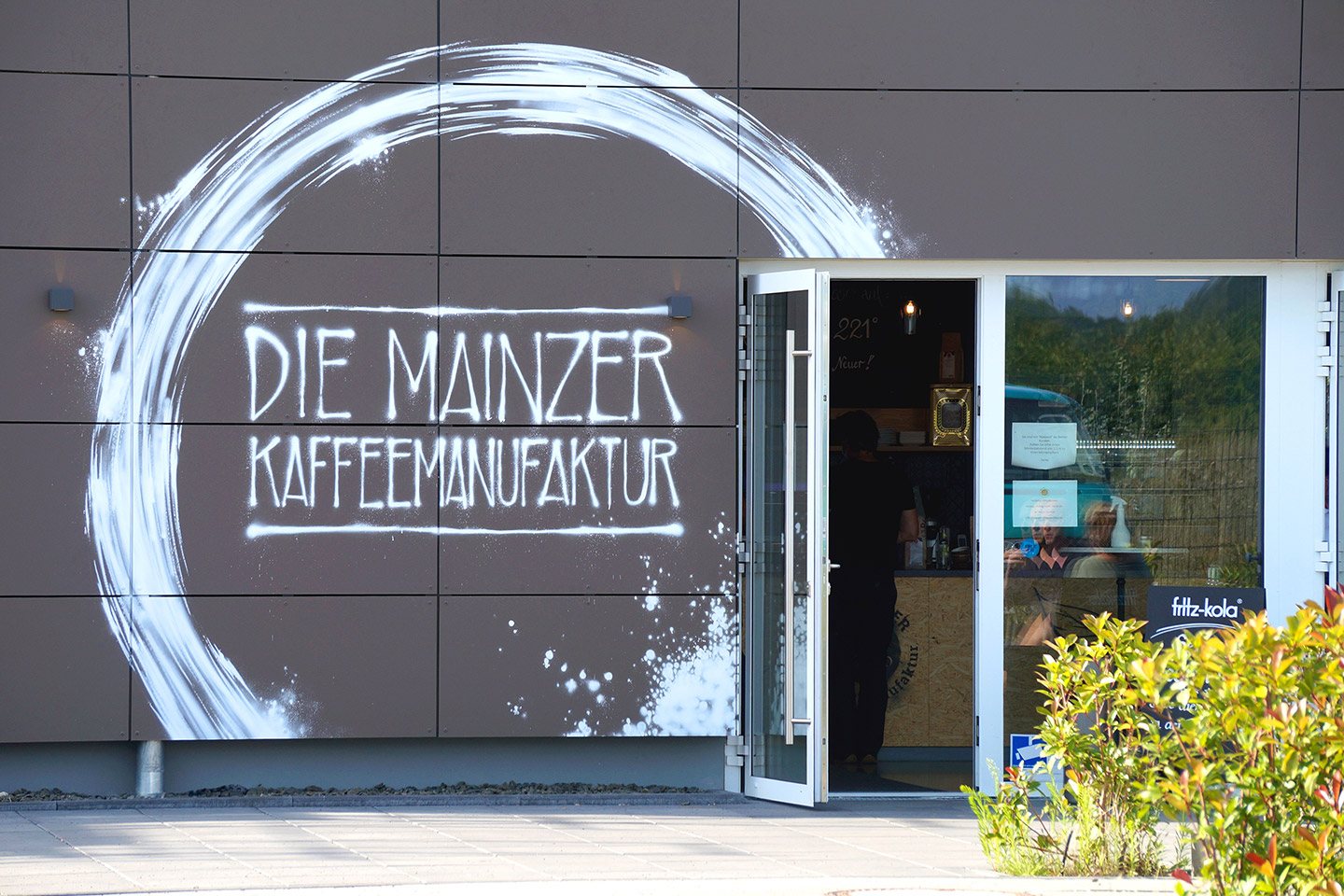 Exterior and interior design for the coffee roasting company "Mainzer Kaffemanufaktur" at their shop in Mainz-Finthen: In 2020, the traditional manufactory was moved to the area of the old airfield in Finthen with a modernized roasting machine and a new shop.
We gave it a new fresh design, with new lettering at the entrance and subtle coffee plants, which can be found throughout the whole interior.
Interested in your own project?