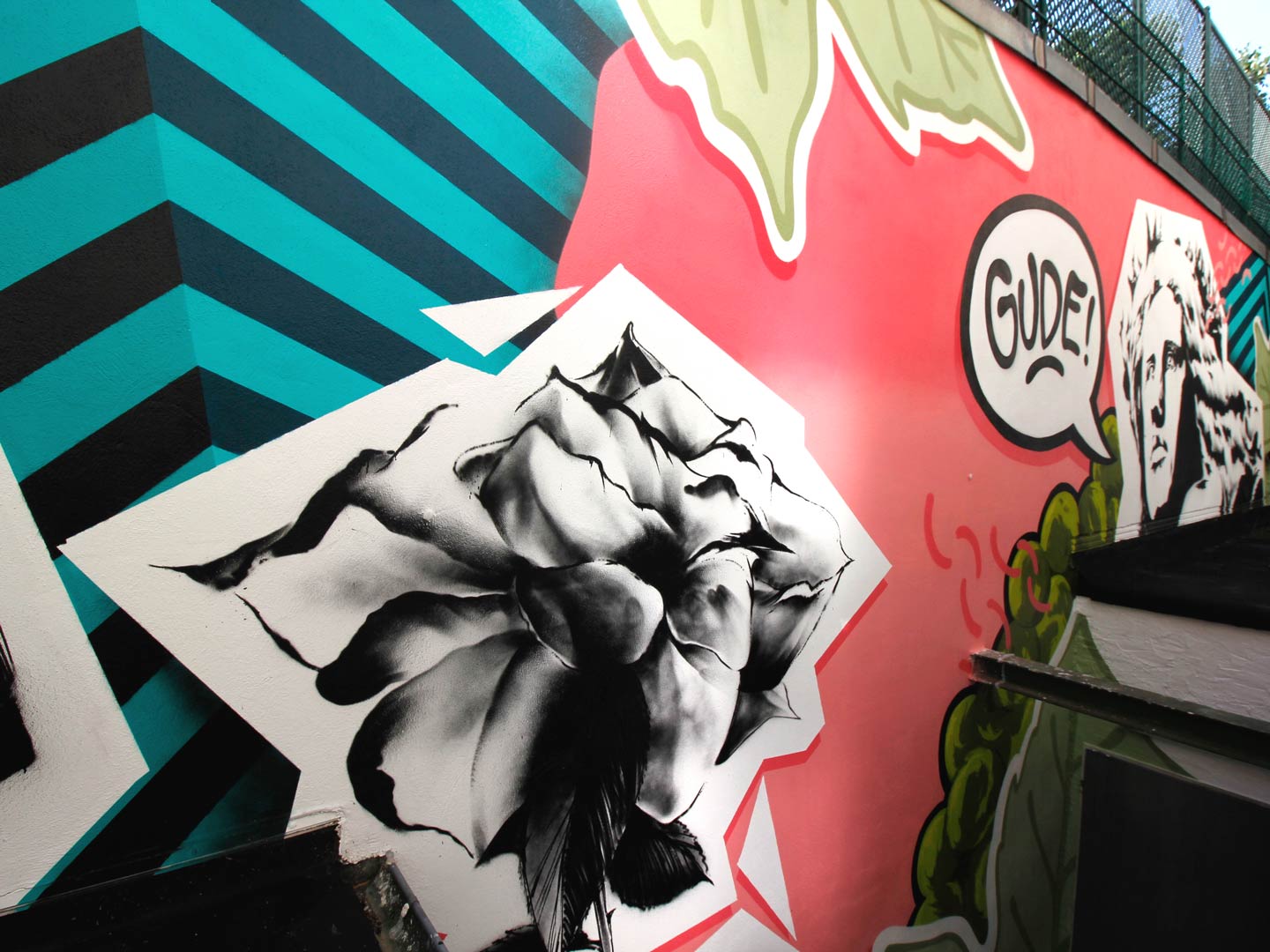 Hotel Rose in Rüdesheim am Rhein
The backyard of a hotel becomes increasingly relevant, as soon as it can be seen by the hotel guests or the respective hotel rooms. In the Hotel Rose in Rüdesheim am Rhein, exactly this circumstance became a problem, because the high and old rear wall seemed rather sad and a little oppressive. Furthermore the wall in question is only about three meters away from the windows of the visitors.
Using individual elements in different styles, we redesigned the backyard wall and thus the view from the hotel. In addition to creating a friendly atmosphere, our goal was to arouse curiosity about the area around the city of Rüdesheim without depicting a realistic scenery of the well-known wine region.
Interested in your own project?