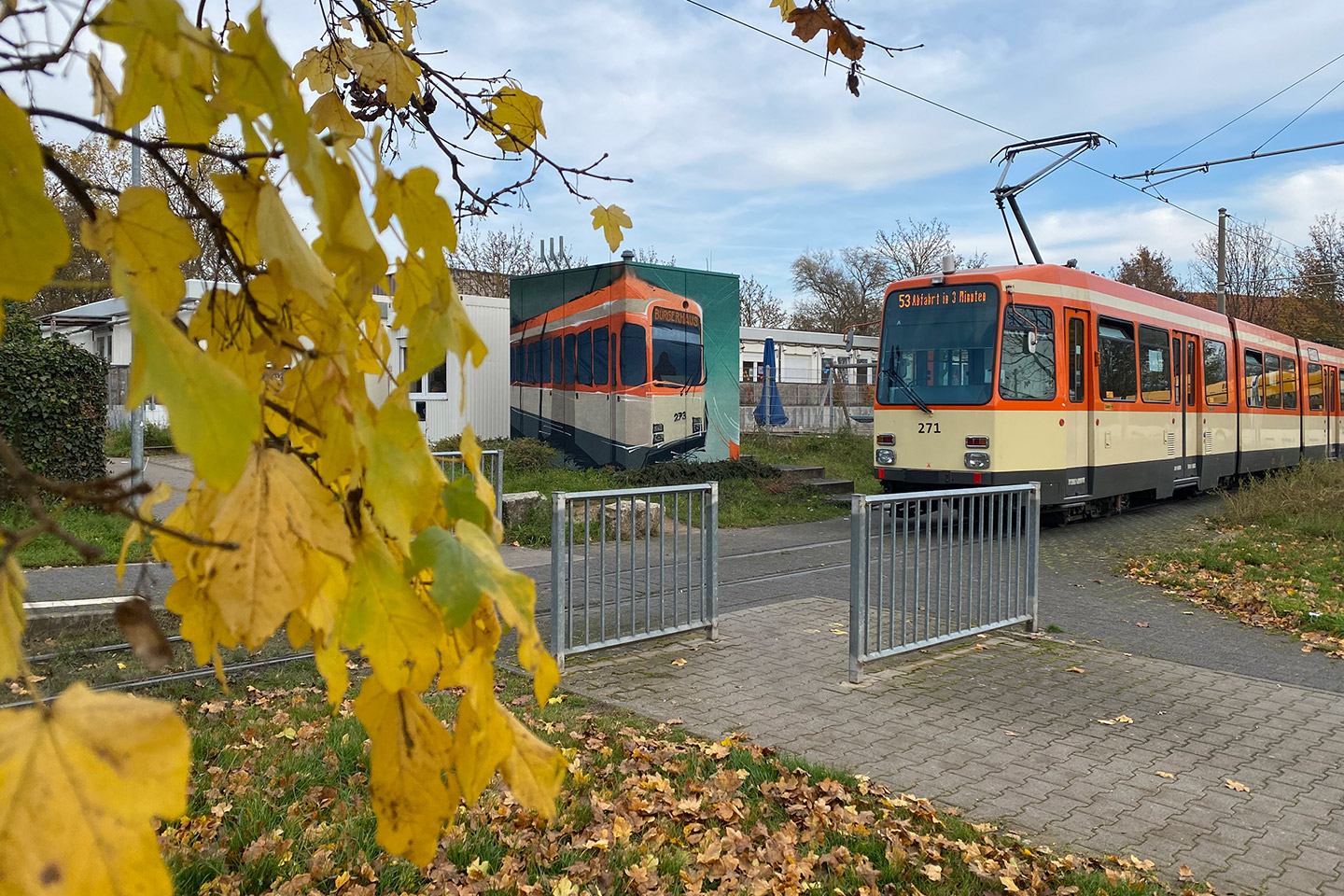 This project is a dedication to an iconic and probably the most beautiful tram model of the historic tram system in Mainz: The M8C series was built in 1984, of which only a few are still in traffic today.
This little house is part of a tram stop in Mainz-Hechtsheim. Our design winds around the object and at first glance looks like an almost photorealistic copy of the tram. But along the walls the original motif gradually breaks down into abstract shapes and lines of the tram itself and is no longer recognizable as such.
Interested in your own project?