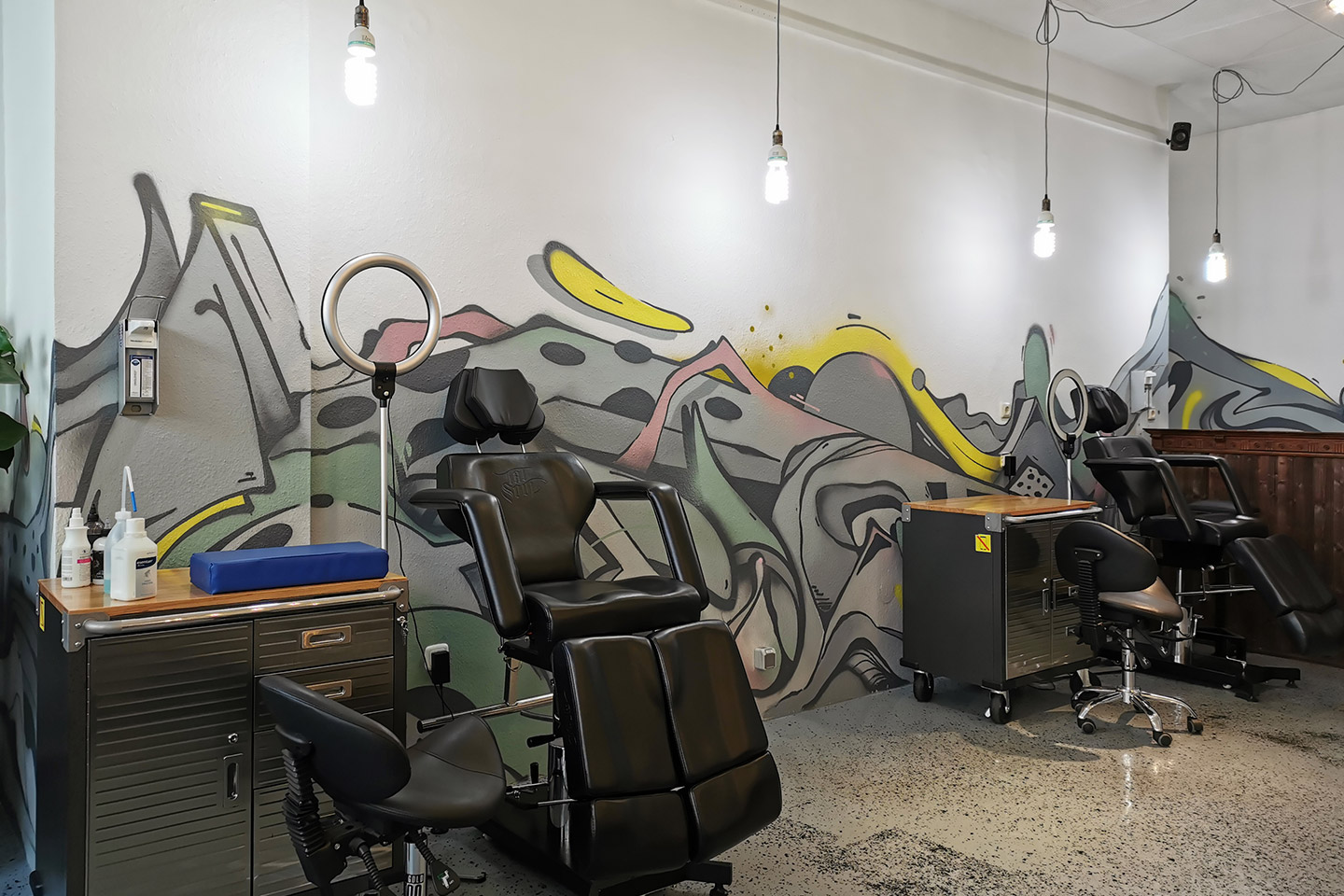 In 2021, the tattoo studio "Old But Gold Tattoo" on Gaustraße in Mainz moved to a new and larger shop, just across the street.
Together with the artist "Dawg" we freely designed the new rooms and gave them a unique and fresh look. The new counter, special lighting, abstract forms and non-saturated colours ultimately create a new, special working atmosphere for the tattoo artists on site.
Interested in your own project?